Mamak Roti Canai (or Roti Paratha) at some time originated from the shores of southern India. However since then it has been modified, molded and made truly famous by the Mamak (Muslim-Indian) Hawkers in Malaysia and Singapore.
In Malaysia, The Mamak Roti Canai is a crispy and buttery (cooked in ghee) flat bread. While crispy on the outside, all good Roti has delicate fluffy layers within. This is true foodie paradise!
Across the straits in Singapore, the Roti exists, however more commonly known as Roti Paratha.
I love Mamak Roti Canai
It was introduced to me first by an Indian Malaysian"Aunty" – who was a remarkable whiz in the kitchen, small greasy balls of dough suddenly transforming into layered fluffy crisp goodness. She had the skill and the talent-as did I but only in the eating stakes! That was good enough.
If you know anything about Malaysia you will know the Malaysian Aunty loves to feed…and so a happy partnership was formed.
Then later as I lived in Kuala Lumpur the Roti Canai became a favorite breakfast. On the way to work it was a must do to stop at one of the street side stall. What better way to start the day than with hot Malaysian Kopi O and a fresh Roti,or two, and fish gravy….nestled on a plastic chair at a plastic table with a plastic cloth…and eating it, the only way you should, with your hands!
Then came the Roti Canai supper with curry sauce. Heaven, pure heaven.
Roti canai is cheap and affordable so is usually never something I would make at home. Why would you learn to make them when they could practically be found at every street corner for a Ringgit.
However when you leave the shores of Malaysia..the Roti becomes somewhat harder to find…and so for the lover of the Roti who is far from the hawker filled streets of Malaysia…here is the best Roti Canai recipe this side of Petaling Street.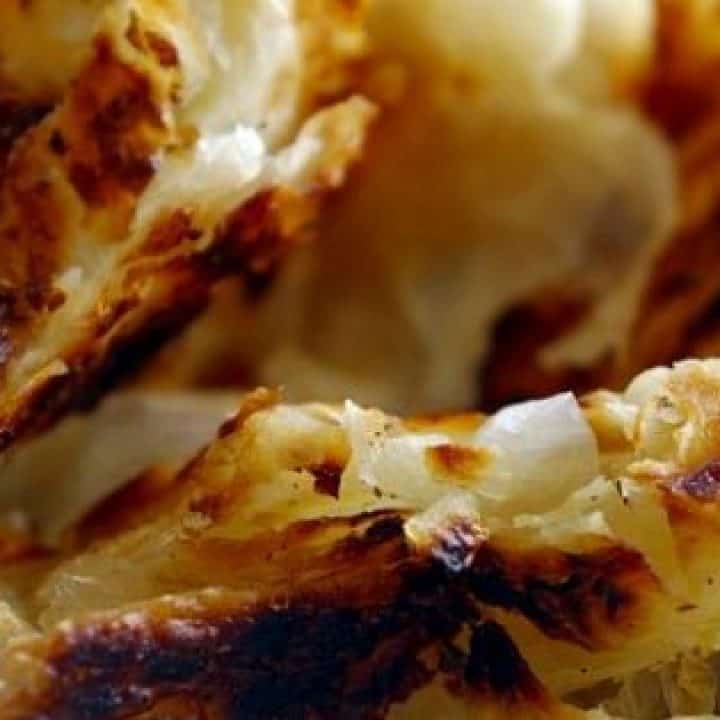 Mamak Roti Canai Recipe - A Hawker Favorite Anytime Of The Day Or Night
Additional Time:
12 hours
Total Time:
12 hours
50 minutes
Roti Canai is such a delight to many Malaysians. It is very much loved by Malaysians from all walks of life. Dipped in dhal curry or fish gravy this flat bread is a culinary delight.
Ingredients
3.5 cups All Purpose Flour
1 - 1 1/4 cup Water
1 tsp sugar
1.5 tsp Salt
3/4 cup Ghee (or replace with oil)
Instructions
Sift the flour, sugar and salt into a large mixing bowl.
Add 1/4 cup of the ghee/oil into a hole made in the flour.
Mix until the ghee.oil has made clumps in the flour (will look like breadcrumbs)
Gradually add the water to bind the dough. This usually takes 1 cup, but sometimes 1 1/4 cups.
Next knead the dough on a greased counter top for 5-8 minutes. It takes time and little muscle, but this step is necessary to make a pliable dough. Your dough should be soft and still a little sticky,
Roll the dough into a tube shape and divide into 8 pieces.
Roll each peice into a round ball. Then roll in about 1 tsp of ghee/oil and place onto a plate or dish. Do the same with the remianing 7 balls. Finally add 1/4 cup of ghee/oil over the top of the dough balls and cover with cling film or a damp cloth,
Let the dough rest for at least 6 hours, preferably overnight. This helps the dough relax so that it will stretch well and you can get super thin layers..
The Professional ( and traditional ) Method - Takes skill! Form a small ball of dough with the hands, press it with the hands and lightly stretch it.
Then slowly using your hands, pull at one end of the dough. You can rest one hand in the middle of the dough and using another hand pull at the ends. Be gentle to avoid the dough getting torn ( not that it really matters that much ). Slowly do this at all the ends, until you can see through the dough.
Now fold one end of the dough, by bringing the top end to the middle. Repeat with the bottom end.Now bring the right side into the center, and then the left.Now slowly using your hands, stretch the dough a bit on all the ends.
In a greased skillet, cook the roti for 1-2 minutes
Recommended Products
As an Amazon Associate and member of other affiliate programs, I earn a small percentage from qualifying purchases. Be assured the only products I recommend are those I know and use
Nutrition Information
Yield

4
Serving Size

4 people
Amount Per Serving
Calories

739
Total Fat

39g
Saturated Fat

24g
Trans Fat

0g
Unsaturated Fat

13g
Cholesterol

98mg
Sodium

878mg
Carbohydrates

85g
Fiber

3g
Sugar

1g
Protein

11g
Join our list
Subscribe to our mailing list and get interesting stuff and updates to your email inbox.