Welcome To Asia Flavor!

Welcome to the home of amazing taste. We have travelled and eaten our way around the Globe to seek out the very best recipes from local menus.

You'll find dishes utilising incredible ingredients, fragrant herbs and heady spices, which when combined offer mind blowing taste and flavor!

Direct from the hawker stalls and street kitchens of Asia! Here are the recipes ready to use by our cooks in our kitchens!
These recipes are delicious. They offer flavors that must be experienced, enjoyed, celebrated and shared. I invite you to explore all that the website offers, try each of our recipes and experience the amazing flavors of Asia.
Latest Recipes!
Check Out The Latest Delicious Dishes From AsiaFlavor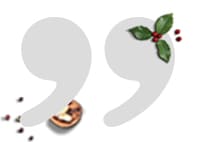 "The True Taste of Asia. We love these recipes! Especially because there are so many that are healthy so are great for including in daily our diet without losing any of the incredible AsiaFlavor!"
Join Our Recipe Club
Get The Best Recipes and Members Only Offers